*****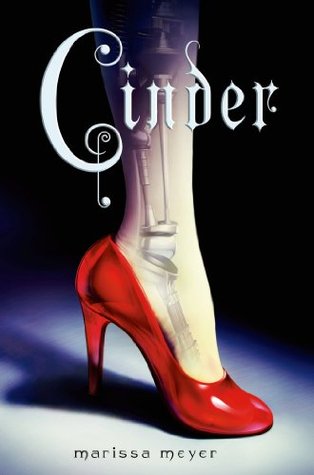 Read on my NOOK e reader.
I loved this book instantly, starting out with a familiar Cinderella set up, step-mother, step-sisters, and a royal ball.
Set in New Beijing City, Cinder is half human, half cyborg.
Working as a mechanic Cinder helps bring in money for her step-family, while also slaving away completing chores, fixing home technology.
On day the royal Prince - Kai - visits the place where Cinder works, and the unlikely pair meet.
Cinder is not as she originally seems, as the story progresses you learn to really care for the heroine, and I cannot wait to continue on the story with Scarlet.